︎︎︎ organizing
Follow ANAKBAYAN Philadelphia
@anakbayanphilly
Anakbayan is a progressive student & youth-led mass org.
Arouse, organize, & mobilize our communities for
National Democracy in the Philippines.


To learn more about Anakbayan, our campaigns for Philippine Human Rights, and how to join the movement, visit anakbayanusa.com
Take action by supporting the Philippine Human Rights Act, an act in U.S. Congress to suspend military funding to the Philippines.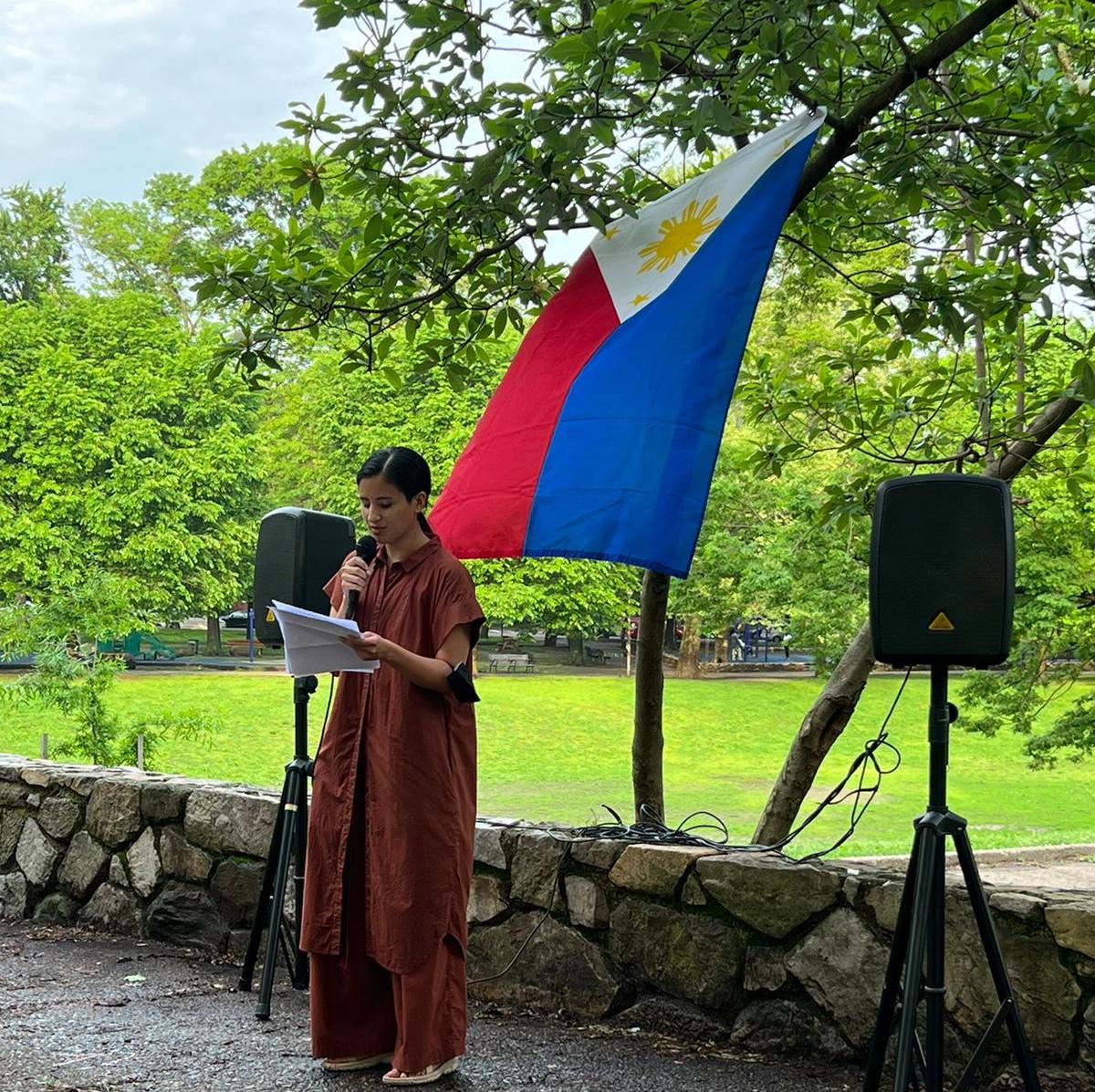 STRUGGLE DO NOT BE AFRAID / MAKIBAKA HUWAG MATAKOT

[image ID: two edited images of a double-sided hand-painted poster with white text on a black background. one image reads "makibaka huwag matakot", a Tagalog activist phrase which is translated in the second image, "struggle do not be afraid"]





#BeLoveBeLovedBeAmado
[image ID: a hand-painted poster of two yellow Philippine suns in the top corners and the phrase "end forced migration" in white text against a blue background. the bottom of the poster has the hashtag Be Love Be Loved Be Amado in red marker under a wave motif.]
Philly For Palestine: March Against Israeli Apartheid
[image ID: a white banner with hand-painted green, red, and black hand-painted letters that read "from Palestine to the Philippines Stop the U.S. War Machine". at the bottom, red letters read "Anakbayan Philly" with the Baybayin symbol "KA" which is made up of two wavy lines laid parellel with a line joining the two of them at their center.]